Since 2007 we serve international maritime industry in MExico.
KC OFFSHORE was founded in Norway in 2007 by Ketil Fritzvold and Christian Aasen. We started out developing opportunities and projects for Norwegian companies in the Americas. Today KC OFFSHORE provide services and solutions to the energy, maritime and offshore industries.
Our mission is to improve welfare and work conditions in Mexico providing the best maritime and offshore service there is. We have zero tolerance for corruption, labor rights violations, and environmental crime. KC Offshore foster transparency, equality, diversity, and human rights. We aim to always protect the environment and safeguard our common natural resources.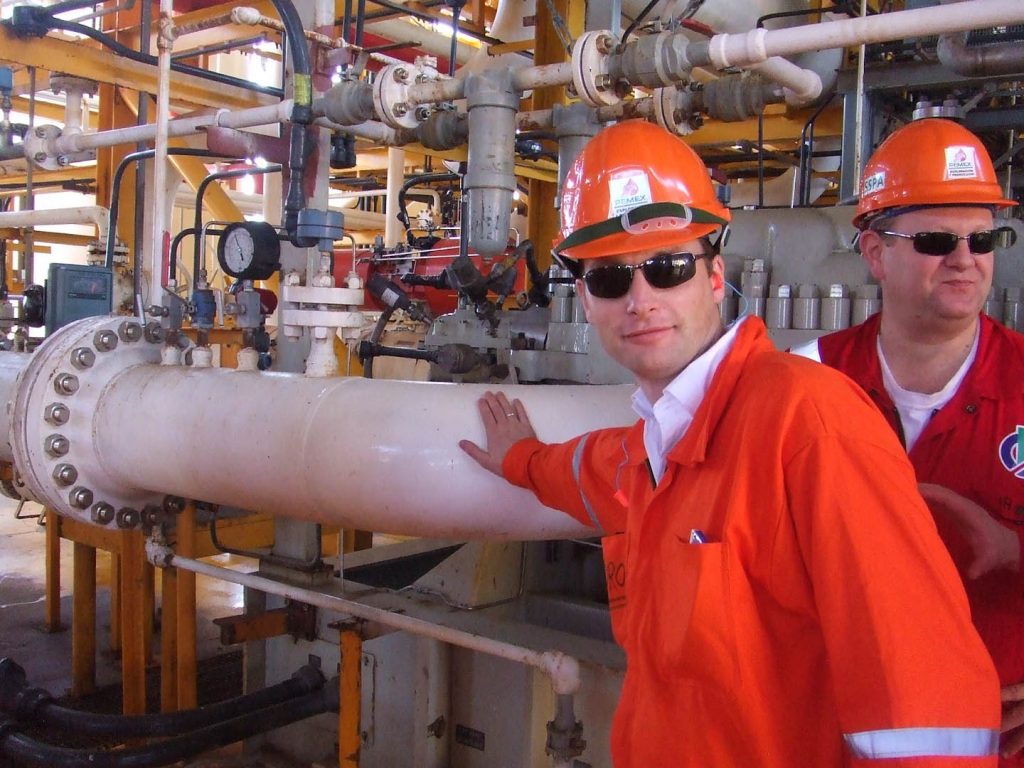 Gunnar Lund Knutsen
Chairman
Mr. Knutsen, Chairman KC OFFSHORE, has 38 years experience from Global Oil & Gas Industry.

With his global perspective Mr. Knutsen has served on the board  and in Management of top tier companies including the position as CEO of Höegh FLNG, part of a major international maritime conglomerate. His vast experience covers all aspect and disciplines of the oil and gas value chain for the industry segments LNG, Tanker storage, Floating Production, Sub-Sea Developments, Drilling and Fixed Platforms.

Mr. Knutsen holds a double Bachelor with science degree from University of Oslo and a Mgmt. degree from Norwegian Business School.
Mr. Montelongo, Investor and Board Member, has 23 years experience from International Business.
He has been affiliated with KC Offshore since 2009 and established KC Offshore in Mexico in 2012.
Montelongo has vast experience from management positions within Finance, Consulting and Oil Service Operations and serve as Board Director in several companies.
Mr. Montelongo, holds the degrees Certified Public Accountant – LCP from Universidad de las Americas Puebla Mexico.
Jose Montelongo
Co-founder
Johnny Duedahl
Board Member
Mr. Duedahl, Board member, has 25 years experience in International
Finance and Accounting.
He has served in various corporate management positions in the energy,
maritime and technology industry.
Mr. Duedahl holds the degrees Civil Economist from NHH Norway
Mr. Fritzvold, Chief Executive Officer, has 20 years experience in
International Business and is an expert in Mexican maritime industry.
The entrepreneurial minded Mr. Fritzvold co-founded KC Offshore in 2007.
His practical approach to global business and his relentless belief in cross
cultural cooperation has secured great successes with numerous
international top tier companies.
Mr. Fritzvold holds the degrees Civil Economist from NHH Norway/LAE-MH
Universidad de las Americas Puebla, Mexico.
MARILU CANDELARIO DIÁZ
COO & Co founder of Naviera KC Offshore
Mrs. Candelaria, Chief Operating Officer, has 15 years of experience from International Business in the Mexican Oil & Gas industry.

Before joining KC OFFSHORE she held various positions manageing vessels, offshore fleet services and maritime engineering projects with  the Mexican companies Diavaz, Cotemar, and Oceamar.  

Mrs. Candelaria is a Naval Engineer 

U

n

i

v

ersi

d

a

d

 Veracr

u

za

na with

 Master studies in Administration of Shipping and Port Companies.
Address:
Avenida Isla de Tris No.1, Local 4 PA, Carmen Center, Colonia Aeropuerto, C.P. 24119, Cd. Carmen, Campeche.